SCESA is looking for Undergraduate and Graduate Students
of

all

majors who:
• Live in the Greater Hartford, CT or Greater Boston, MA area
• Are self-motivated, flexible, organized, and detail-oriented with the ability to multitask
• Work well in fast-paced, intimate, nonprofit environments
• Are interested in learning about violence against Women of Color
Note: If you do not have the adobe Acrobat or a similar program then you will have to manually fill in, scan and send your application to the bottom e-mail
Download Internship Application
Please save and submit your application to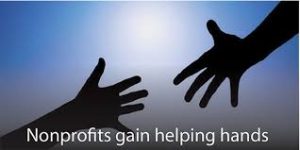 Ayumi| Columbia, New York
I learned a lot about the world and public policy from my internship, but most importantly I was fortunate to join a team of amazing women working toward a common goal. My internship at SCESA has given me a greater understanding of what is needed to be done in communities of color regarding violence against women.  It has opened my eyes to the sad truth that many women of color suffer from abuse by a loved one.  I was inspired and appreciated SCESA's dedication and encouragement, as I became more confident in my own abilities. I am thankful for SCESA's dedication to make a difference in the lives of women and girls in the United States and across the globe.

LaToya | Brockton, Massachusetts
Serving as a Public Policy intern for SCESA assisted me toward a career path in advocacy where I have the opportunity to make  a difference.  At SCESA I gained valuable analytical, researching, and programing skills while learning the importance of making connections throughout an entire community.  I  see myself working in this field in the future.

Breanne | Bridgeport, Connecticut
 I learned that violence can happen to anyone by anyone: even those who you love.  If you are considering applying for the internship or volunteer position, go for it! Interning for SCESA is  a very rewarding experience.   You will learn a lot from these amazing women, you will be challenged, and you will enjoy it.

Eleanna | Salem, New Hampshire
As a survivor, I was hesitant at first to work with any anti-sexual program that provided advocacy.  However, I found that SCESA provided me with a safe haven of sorts where I could express my feelings, fears, and passion to learn more. I discovered a place to engross myself in working to help change the world at my own pace.