The National Organization of Sisters of Color Ending Sexual Assault (SCESA) was established for Women of Color across the country engaged in the Anti-Sexual Assault Movement. We were founded in sisterhood and flourish through community as we continue to address multiple layers of discrimination faced by Women of Color and Communities of Color . Our strong desire to reclaim our leadership, ensure inclusion of our experiences in systems-wide responses, and establish social change initiatives related to sexual assault on a state, territory, and national level is what makes SCESA a true agent of change.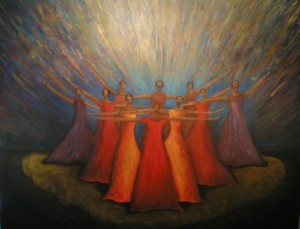 We believe in honoring cultural values of sharing, learning, and building community among Women of Color and Communities of Color. 
We believe sexual assault is a symptom of a larger problem that reinforces an environment which allows violence to exist and a society which has deemed some people as less deserving. 
We believe in the cyclical notion of sharing with community as we learn from community.