As a national advocacy organization, our core work is supporting and advocating for Women of Color and Organizations by and for Communities of Color. To accomplish our goals, we employ a multi-strategy approach of:
Community Awareness and Education to ensure appropriate, relevant information and awareness on sexual assault and Communities of Color within our communities.
Policy Advocacy to ensure that the realities of our communities inform systems change and public policy initiatives at the national level that impact/intersect with sexual assault.
Supporting and Enhancing the Leadership of Women of Color by creating space, opportunity, training and support for Women of Color to enhance and sustain their personal and professional leadership goals while building community and sisterhood among Women of Color in the anti-sexual assault movement.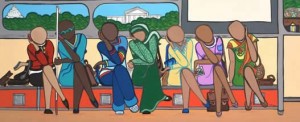 Technical Assistance and Training for Communities of Color organizations to support and enhance their capacity to provide culturally specific prevention and intervention strategies addressing sexual assault while raising the consciousness, outrage and accountability within their communities regarding violence against women.
Collaborative efforts with other social justice movements to create an environment where all forms of injustices cease to exist.
Essential components that are infused throughout our work are:
• Unity with Women of Color and Communities of Color organizations in the community that are on the frontlines each day striving to end this public health issue and;
• Sisterhood with other Women of Color to share lessons learned, information, and support for each other.